This is a featured guest post that we are publishing today. It's a really good post on how to make money with mystery shopping which is a question we get asked almost daily from our visitors and email subscribers. We hope you enjoy a little break from all of our online paid survey posts. Enjoy the post!!!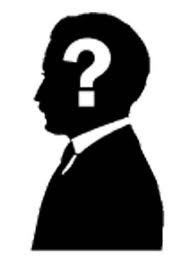 Follow this simple to do list daily to get the shops you need to keep you working. After a few weeks, you'll find you may be turning down shops because you have enough.
Apply with Companies
The first thing you need to do when starting out as a mystery shopper is to apply to as many different agencies as you can find in your area. Simply put the more shopping agencies you are a member of the more likely you are to find consistent work.
Try keep passwords and usernames the same or very similar, it's very easy to start losing track once you have joined a large number of agencies.
Keep a log of these passwords and the companies contact details and website address.
As soon as your are accepted to a new agency check for jobs in your area, if there is a large amount then you know that agency is one to keep a close eye on.
Keep a constant check for new companies coming onto the scene, that could be as simply as checking Google daily and looking at the paid advertisements on the right hand side. New companies are likely to come in and advertise heavily that they are around.
Create a favorites list and use it
Most internet browsers have a 'favourites' or 'bookmarks' function so that you can save your favourite websites. Make use of this a when you visit a new site stick a bookmark on it, have a couple of different folders in there for agencies that you have been accepted to and ones you are waiting on confirmation.
Another method is to create a Google+ account (new Google social network) and they have a 'like' facility built in. This means as you are searching around Google and see a site that you like you can simple click the +1 button and it will be stored in your account.
Either way when you log onto your computer in the morning you can just run through each website checking to see if any new jobs have been posted in your area.
Use your email wisely
The majority of work that will come your way will be directed to you via email, this is the most convenient way for agencies to contact you and a lot of the time it will be a first come first served mentality.
Get yourself a separate account that you only use for mystery shopping, Google Mail is ideal for this kind of thing as they make it very simple to set up and it's extremely easy to use. This also can tie in with the above tip of using Google+
If you use any type of smart phone you should be able to get email alerts directly to your phone which means that you will always be one of the first to answer the application giving you the best chance of success.
If you are interested in more information about mystery shopping jobs then please visit us at MshopUk or please let us know if you are interested in other work from home opportunities