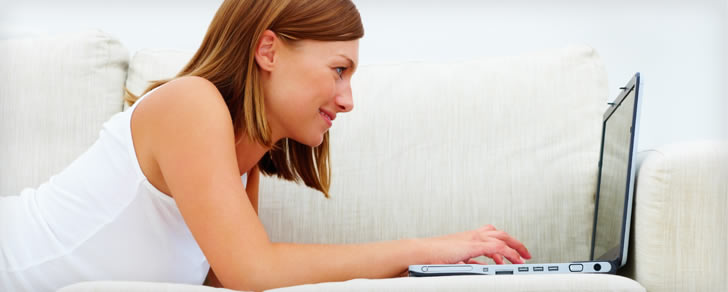 We're 82 days away from the New Year… That kind of freaks me out.
At MDX Research, we've helped almost a half a million people over the last six years make money online with paid surveys, if you as me, that's pretty impressive. One thing that sets us apart from other paid survey sites online is the fact that we are truly committed to the success of our visitors and members, we are committed to your success and aren't a one and done shop like the other guys.
Because of this, we have spent a considerable amount of time over the last six months to research and develop a list of the top ten ways to make money online in 2012. These are legitimate, proven ways to make money on the internet and all but one of them outside of paid surveys (our expertise). So without further ado, here are the top ten ways for you to make money online in the year 2012.
Freelance Content Writing
Over the last few years, there as been a growing demand for online content writers. Did you know that there are websites and networks out there were you can offer your writing services and get paid for it? Most of the opportunities are for writing 200-300 word articles, mostly for search marketers and bloggers. If you want to make more money than the average freelance article writer, it would be smart to develop an understanding of keyword research, search engine optimization, and content marketing. Our favorite and most reliable network we tested out was iWriter.com. Writers get paid 81% of the price of each piece of content written and payments are issued via PayPal on a weekly basis.
Become A Virtual Assistant (VA)
As with freelance content writers, the demand for virtual assistants has been growing over the last few years. There are actually entire books written on how to become a (VA), so this type of online job is definitely worth pursuing. To find these types of opportunities, you can advertise your services via freelance websites like Elance or oDesk, or you can also reach out to potenital customers directly and let them know how you can help them in their business. It is also a smart idea to look into resources such as AssistU, which provides training and direction for new virtual assistants. Virtual assistants typically make between $15 to $35 per hour depending on their experience and availability.
Write Online Reviews For Pay or Perks
This type of online work typically gets a bad wrap, just as paid surveys have over the last few years. Truth be told, there are thousands of businesses online who build new products or services and need willing people to test what they have to offer and write an honest review. Most companies looking for reviewers present two offers to individuals, one, a free product or service in return for a review, two, some monetary reward for testing and offering a review, or in some cases, both. If you are looking for something to review you could start by searching popular mommy blogs on things they are reviewing or you can sign up for a service like PayPerPost. We've seen product or service reviewers earn anywhere from $10 to $100 per review depending on what they are reviewing.
Become An Online Tutor
If you are educated and are looking for ways to make money online, tutoring people online is a great way to make some extra cash. Working with companies like e-Tutor, Smart Thinking, and Tutor.com, you can find individuals needing your services and pay pretty decent. If you like help others learn, and have the ability to set aside a certain number of hours per week (anywhere from 2+ hours), you can generate a nice supplemental income. Online tutor pay is based on the subject you are tutoring on and the number of hours spent tutoring. Many online tutors earn anywhere between $500 to $1,600 per month. In most cases, there are also bonuses and performance incentives.
Make Money On eBay
There are many different ways to make money with eBay. The three most popular ways are by going to Garage Sales, Estate Sales, or Abandoned Storage Unit Auctions and buying stuff to resell. If you are dedicated and have a few bucks to get started, you can make some decent money this way. The most difficult part of this method of making money online is the time investment needed to traveling around to find the stuff to sell. Depending on how much money and time you have to invest in purchasing items to resell, we've seen people make around $500 to $2,000 per month. The pros (like the guys on Storage Wars), however, make upwards of $20,000 per month.
Become An Online Juror
Never heard of online jurors? Neither had we until we started doing our research on high quality online jobs. Online jury pools are starting to become very popular as more and more people are pursuing higher education, especially in the legal field. New lawyers, right out of school, need to practice and get real experience before they hit the real world. Online resources such as TrialJuries.com stage mock trials where new lawyers can get their practice. Online jurors get paid anywhere between $5 to $70 depending on how complex or time consuming the case is. It's fun and easy to get involved and the more you participate, the more you asked to join other juries in the communities.
Learn WordPress, Then Offer To Install Plugins & Upgrade It
Anyone who blogs frequently and has their blog installed with WordPress knows how difficult it can be sometimes to upgrade to newer versions and install new plugins. This blog runs on WordPress and every time we upgrade it, something always breaks. Same thing often happens when you install plugins that conflict with WordPress installation or theme. There are people out there who you can hire to install WordPress, upgrade it, and also install plugins. They typically charge $5 to install or upgrade plugins and $50+ to install or upgrade WordPress itself. The demand is there for this to be a full time position so the possibilities to earn are limitless depending on how fast you can work. You can find customers by contacting blog owners directly, get references from bloggers who already have hired you, or check out services like Fiverr.
Interview Industry Experts & Sell The Interview
Interviewing industry experts is a newer way to earn money online and will definitely become more popular in 2012. People we have talked to have said to have made around $600-$800 per interview and try to get 2-3 per month. The trick here is to find a pain point that people are experiencing, interview an industry expert, as the expert questions around the pain point and then selling the interview to bloggers or others in the industry who are interested in the content. This one is a little more tricky because you have to do some leg work to find people interested in buying the content in every industry, but they are definitely out there.
Submit Websites or Blog Posts To Social Media Websites
Submitting websites or blog posts to social media websites is not very exciting work, but this type of work is in high demand from bloggers and small businesses trying to gain visibility online. This type of work consists of setting up accounts on all the major social bookmarking sites like Digg and Reddit and then bookmarking your clients websites or latest posts to help them get more traffic and backlinks. The real money comes to those who set up legitimate profiles, build relationships and grow your following because the links from these profiles bring more traffic and credibility. One of our team members used to do this full time and made around $50 per submission package. Each submission package was about 20 bookmarks.
Take Paid Surveys
Lastly, paid surveys will continue to be a viable way to earn money online in 2012. More and more big corporations are looking to collect data about their customers and potential customers and will continue to spend in this market.
If you truly want to make money online and create a life where you can work from home and spend more time with your family, then it takes some work and effort on your part. These are the top ten ways that YOU can make money online in 2012… Enjoy!
Post Author: Steve Anderson