This is going to be a pretty short post today, simply because most of the message is found within the images I will be posting.
It's kind of funny when you think about how old school marketing research was performed. In the early days, there would be one or two agents on regular telephones in some dark basement, flipping through a phone book, cold calling anyone who would pick up their phones to ask them questions about products or services. Flash forward twenty years and the do not call registry was rolled out and people got very angry when someone would call, even if it was for collecting survey data. So here's your first meme.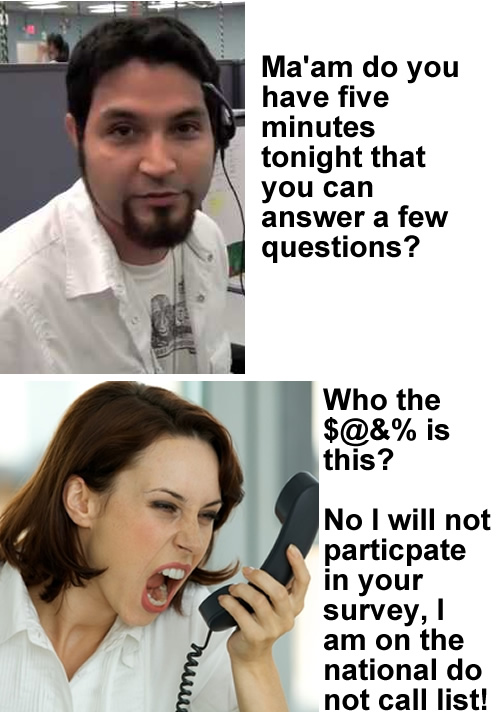 Years later we would be introduced to the internet and a new way of collecting survey data. When paid surveys were introduced to the general public, people were not only super pumped to be earning cash for sharing their opinions, but you could answer the surveys on your time, not theirs.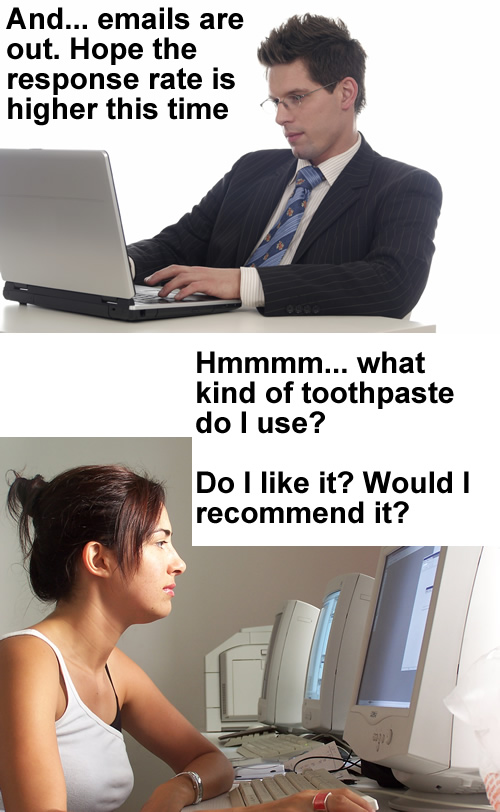 To learn more about paid surveys and how you can participate in online marketing research, click here.
If you like either of these images, please share them on Twitter and Pinterest.