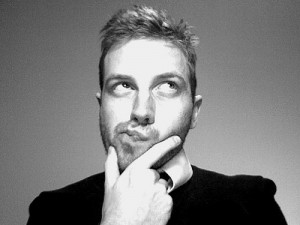 By now you already know that you can make some good money simply by taking paid surveys. Now, what you decide to do with that money is up to you. Some people use it to supplement their income to help provide for their family, some use it to buy cool stuff for themselves. I typically donate all of mine to my church to help the needy individuals and families in my area, but recently decided to taking a month or two of earnings and actually by myself some things I've been wanting for awhile.
Here is my list of the top five things I want to buy with the money I make from taking paid surveys in November and possibly December (can't decide since it's almost the holidays and there are a lot of people in need).
iPhone 4s
I've been an Apple fan for as long as I can remember. I have a Macbook and iPad, but no iPhone. I've never taken the dive and gotten one simply because it hasn't been a phone that my current carrier offers. I think I'm about ready to switch carriers and will need some cash to fund the new phone.
BOB Stroller
My wife and I just recently had our second child and of course, she wants to start exercising to lose the baby weight. She likes to run outside, but we currently only have a single jogging stroller. She would love one of the new BOB double seat strollers, so I think this makes my list.
LoveSac
I've always wanted a LoveSac to help fill some of the empty space in our living room. During the holidays they typically have sales, so I might buy one this year.
Nintendo Wii
Now that my oldest son is four, he is starting to like playing video games. The Nintendo Wii is a very family friendly unit and there are a lot of games the he and I can play together. At Costco, they have a bundle that is $149.99 that includes the unit, a few controllers, and a game. I think this would be a worth while investment.
Mini Fridge
Again, now that we have a new baby in the house, someone has to take the night shift and it ain't my wife. She tends to pump her breast milk in the evening and I get up once a night to feed the baby. I think I want a mini fridge in our room so I don't have to go all the way down stairs and get the milk to heat up. I can move the bottle warmer into the room as well so it is easy to get the job done.
There are a few others that didn't make the list, but I think that these are some worth while things to purchase with the money I make from completing paid surveys. What will you buy?